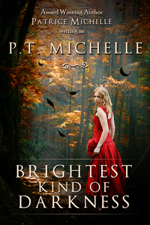 Brightest Kind of Darkness – Book 1 – Dream


Brightest Kind of Darkness – Book 2 – Lucid

Cover reveal for Lucid on 2/1/12
Brightest Kind of Darkness – Prequel (novella) – Ethan *
* Even though ETHAN is a prequel, since it's written in Ethan's point-of-view, it can be read before or after BRIGHTEST KIND OF DARKNESS and LUCID. If you're new to the series, I'd still read BKoD before reading ETHAN, then read LUCID. I think you'll understand Ethan better in LUCID by reading the books in this order.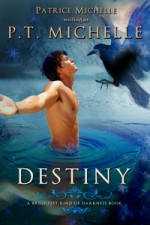 Brightest Kind of Darkness – Book 3 – Destiny

eBook release coming – July 31, 2013

Print book release coming…

If you enjoyed BRIGHTEST KIND OF DARKNESS & LUCID, and you'd like to help spread the word about the series, here are ways you can help…
Post a review on Amazon/B&N.
Tell your friends about the series.
Grab the DESTINY countdown widget or the BRIGHTEST KIND OF DARKNESS button from the sidebar on the right and put it on your blog/website.
Thank you for sharing the love and being so supportive of the BRIGHTEST KIND OF DARKNESS series!
If you'd like to be informed when DESTINY, book three in the BRIGHTEST KIND OF DARKNESS series, releases, sign up for P.T.'s NEWSLETTER.