Welcome to the official website of P.T. Michelle/Patrice Michelle

To stay informed when the next P.T. Michelle or Patrice Michelle book releases, join my free newsletter, click the NEWSLETTER graphic in the sidebar on the right and fill out the form.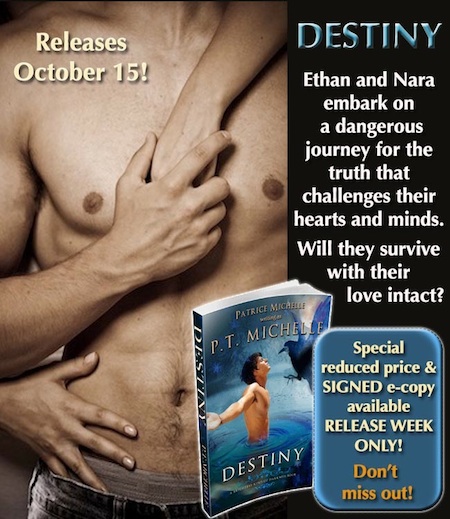 DESTINY is NOW live on Amazon and B&N! YAY!
** SPECIAL RELEASE WEEK PRICE of $3.99 and a SIGNED eBook edition of DESTINY available only during release week! **
When destiny is on the line, will love be enough to light the way?
In order to save Ethan, Nara gets pulled deeper into his dark world, where everything she thought she knew about Ethan and herself turns on its head.
Ethan and Nara turn up the heat with bone-melting seduction and heart-rending moments, but surprising revelations, lies, treachery, betrayal, and unimaginable evil will challenge their relationship and their future together.
As the stakes rise, encompassing more than just her relationship with Ethan, will Nara make the ultimate sacrifice?
This is the 3rd book in the BRIGHTEST KIND OF DARKNESS series. DESTINY skews toward the New Adult genre and is best suited for readers 16 years and up.
**NOTE: DESTINY is NOT, I repeat, IS NOT, the last book in the BKoD series!

**
I really hope you all think DESTINY was worth the wait…and if you do, please consider posting a review on the store where you purchased DESTINY.  EVERY review counts and really helps an Indie author get noticed.
Okay, go bury your nose in my book. I've had mine there for the last 9 months. I'm so ready to share this story with you now.  HAPPY READING. I really hope you all think the wait was very much worth it!
A HUGE thank you goes out to my critique partners: Trisha Wolfe, YA Author, Rhyannon Byrd, J.A. Templeton, and Jeri Smith-Ready as well as to awesome beta reader Dani Snell, of Refracted Light | YA Book Reviews, who read DESTINY is record time…thank you all for helping make DESTINY shine!
DESTINY
Purchase Links
Amazon | B&N | iTunes | Kobo | Smashwords
Other books in the BRIGHTEST KIND OF DARKNESS series: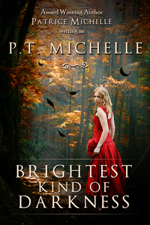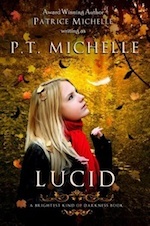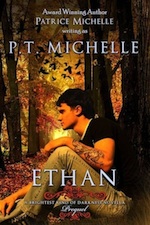 * BRIGHTEST KIND OF DARKNESS, Book 1 (Currently FREE on Amazon, iTunes, Kobo, Smashwords and B&N)
* LUCID, Book 2
* ETHAN, Prequel (Written in Ethan's point-of-view and is best read after Brightest Kind of Darkness)
* DESTINY, Book 3 Out now!

Add DESTINY to Goodreads

~*~
P.T. Michelle's Books
Available in eBook at these stores
Amazon | Amazon.uk | Amazon.de | Amazon.fr | Amazon.es | Amazon.it
Barnes & Noble
Smashwords
Kobo
iTunes

Available in Print at these stores
Amazon | Amazon.uk | Amazon.de | Amazon.fr | Amazon.es | Amazon.it
Barnes & Noble
Booksamillion
Book Depository