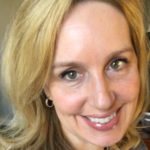 P.T. Michelle is the NEW YORK TIMES, USA TODAY, and International Bestselling author of the contemporary romance series IN THE SHADOWS (aka MISTER BLACK), the YA/New Adult crossover series BRIGHTEST KIND OF DARKNESS, and the romance series: BAD IN BOOTS, KENDRIAN VAMPIRES and SCIONS (listed under Patrice Michelle). She keeps a spiral notepad with her at all times, even on her nightstand. When P.T. isn't writing, she can usually be found reading or taking pictures of landscapes, sunsets and anything beautiful or odd in nature.
To receive an email straight to your inbox when the next P.T. Michelle book releases, join P.T.'s free newsletter. Click the NEWSLETTER graphic and fill out the form to sign up.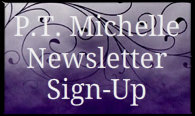 Come chat with P.T and other fans on her Facebook page
OTHER SOCIAL LINKS: Twitter |Instagram | Goodreads | Pinterest 
NOW AVAILABLE!
ORDER REDDEST BLACK in Print: Amazon
NOTE: REDDEST BLACK can be read as a stand alone story, but if you want to know how Sebastian and Talia got together, get caught up with the other books in the IN THE SHADOWS series. You can start with MISTER BLACK for FREE on all retailers.
Are you NEW to the IN THE SHADOW series?


Click the image below to learn more about the series or go straight to the buy links below.
HAPPY READING!


LATEST AUDIOBOOK RELEASES
REDDEST BLACK
is now available in audio!



Click the image to hear a sample
iBooks |Amazon |Audible 
REDDEST BLACK is Whispersync ready
All the books in the IN THE SHADOWS series are available in audio.
Click HERE to listen to samples!